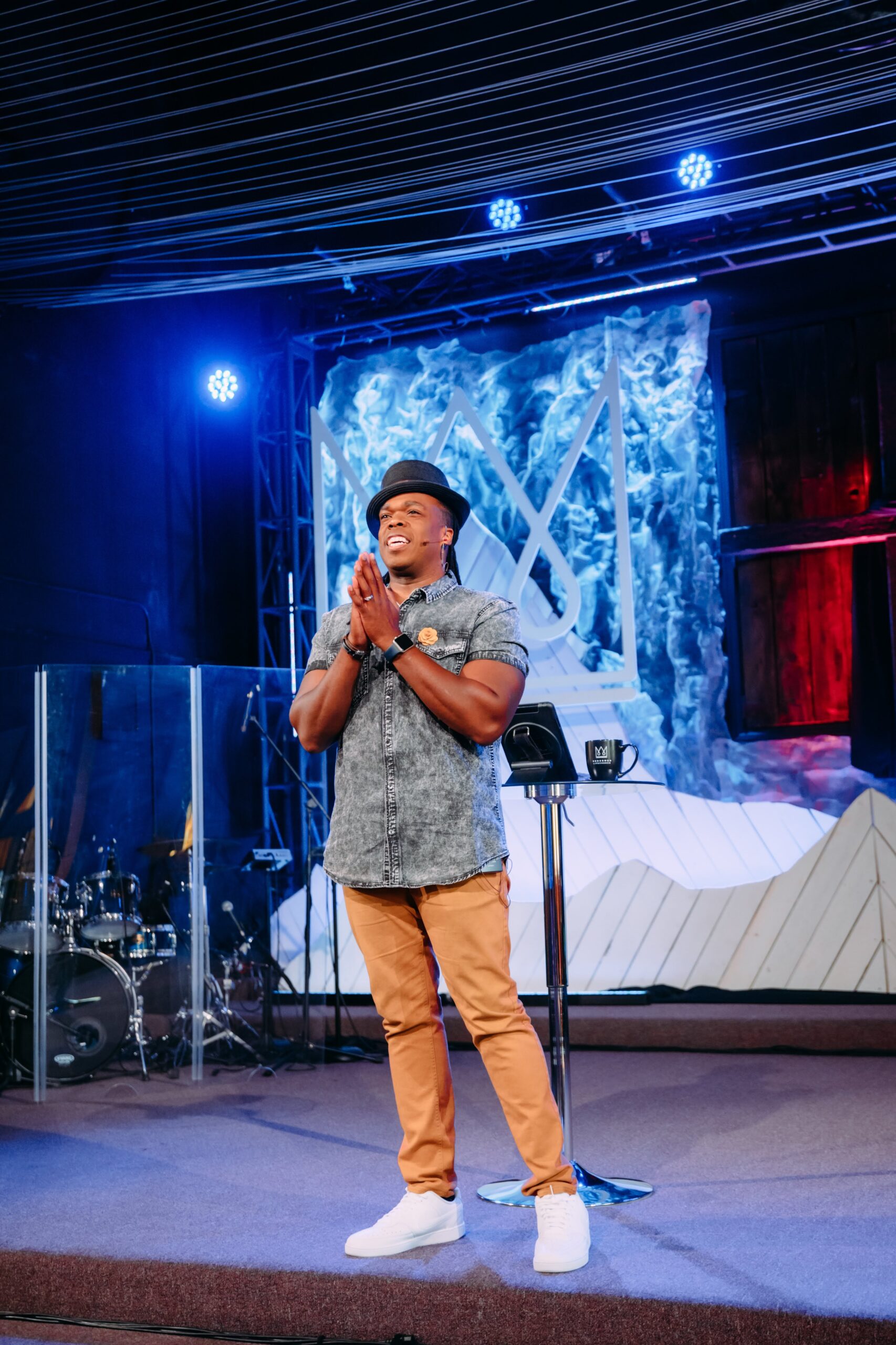 Ps. Anthony Powell is the founding Pastor of Redeemed Life Church, launched on January 31st, 2016. Although a native to southern California, he spent the majority of his childhood traveling the world with his father's active military status. He is a graduate of Chapman University where he received his Bachelor's degree in Theater/Dance with an emphasis on Media Performance. In 2015 he graduated from Azusa Pacific University receiving his Master of Arts Degree in Pastoral Studies. Ps. Anthony is currently completing his doctorate degree at Azusa Pacific University while continuing to lead RLC. As a dynamic communicator of God's word, he is celebrated for his sound biblical teaching that is infused with creativity, humor, and practical wisdom to point others to the life-transforming power of Jesus Christ.
Prior to his call to ministry Ps. Anthony worked in the entertainment industry as an award-winning actor, dancer, and theater producer. He was a founding member of the Son of Semele Theatre Ensemble (Silverlake, CA), Director of the Main Street Performing Arts Center (Canoga Park, CA), Senior Staff member of Millennium Dance Complex (Los Angeles, CA), Director of Firehouse Performing Arts Center (San Pedro, CA), and a resident dancer for Choreographer's Carnival (Los Angeles, CA). This is a partial list of his professional credits that don't include numerous TV show appearances, stage tours, and live shows. His love for the arts and the entertainment industry is a driving force in his life.
Ps. Anthony has worked in education as a professor of Hip-Hop, African, Jazz, and Commercial Dance at College of the Canyons (Santa Clarita, CA) and Pierce College (Woodland Hills, CA) since 2003. As a life-long learner himself, he is committed to investing in the gifts of others as they pursue their God-given purpose in life.
Alongside his wife Ps. Bonnie Powell, Ps. Anthony served as an Associate Pastor at Oasis Church In Los Angeles, CA for 15 years. They were privileged to work alongside AMAZING pastors, Philip & Holly Wagner, who entrusted them with incredible ministry opportunities. For Ps. Anthony, this included building an accredited internship program, overseeing pastoral care, discipleship, men's ministry, and being a part of the teaching team. Together they led the fastest growing Celebrate Recovery Ministry (CR)  in Los Angeles county. God used CR to aid in him stepping out of the childhood abuse and addictive past, to walking into newfound freedom in Jesus. It was leading in this Christ-centered recovery program that served as a catalyst for him stepping into his calling as church planters with his wife Bonnie.
Ps. Anthony currently serves on the boards of Reach Up Reach Out, Thread CHurch, and is a part of the Communitas Cohort at Pepperdine University. He also served on the "Lamenting Racism" cohort research team in conjunction with Azusa Pacific University. Outside of ministry, Ps. Anthony loves to mentor, reach, laugh obnoxiously loud, scheme behind the scenes to bless others, and embarrass his teenage triplets! YEP, YA HEARD RIGHT!!! Anthony, Alannah, And Leilani are proof to him that he is God's undisputed favorite on the planet!  And on Aug 9th of 2021 the Powell family welcomed Isla Xiomara to the crew!  At 8lbs and 6 ounces, this miracle baby girl has brought spunk to the family!  C'mon 6 pack Powell's!!! It is because of his family that he can never doubt God's redemptive power in his life.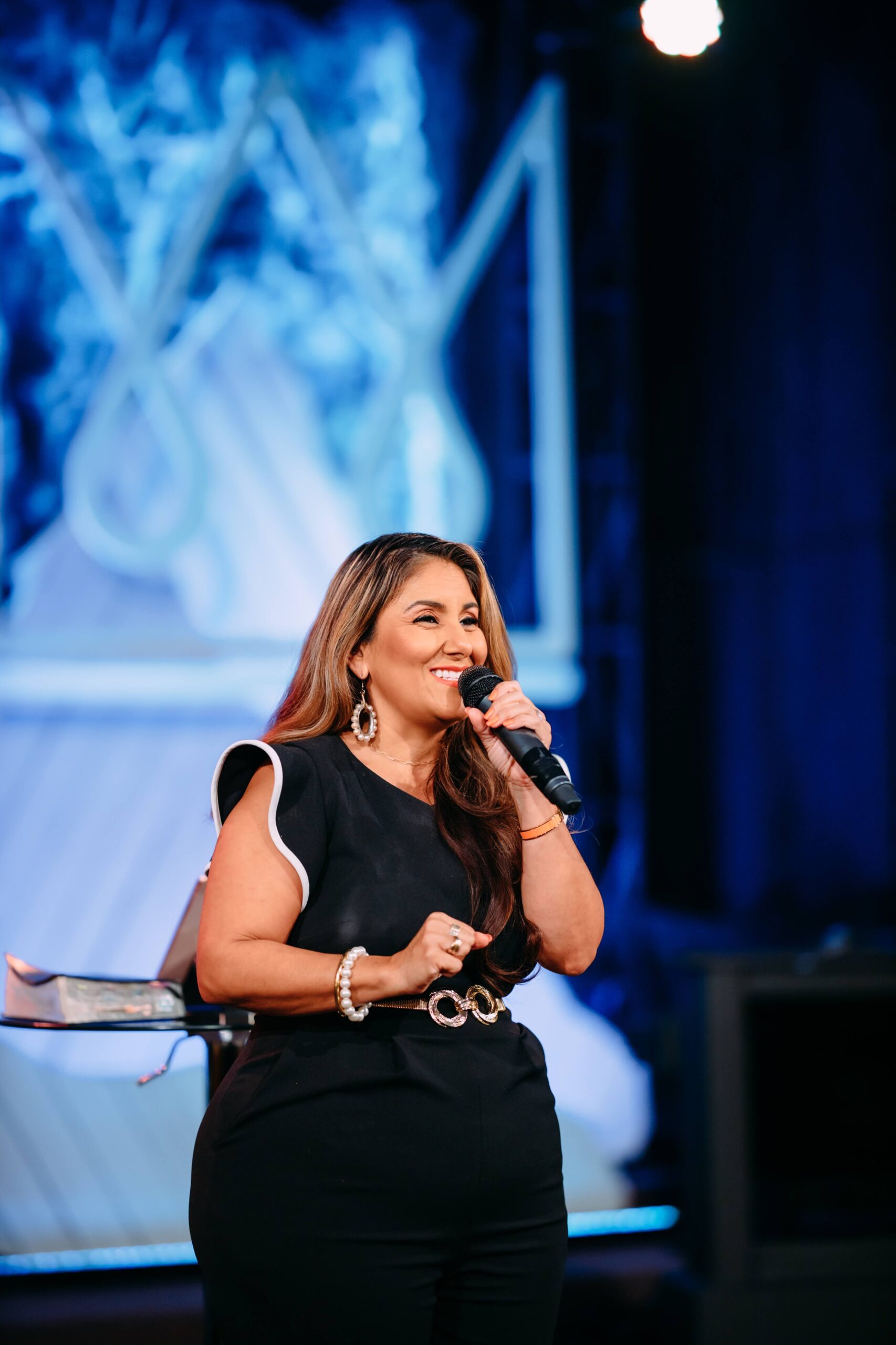 Pastor Bonnie X. Powell serves as the Executive Pastor alongside her husband, Pastor Anthony. With over 20 years of ministry experience, she's passionate about preaching the Word of God through the testimony of her life in an authentic, challenging, relevant, and bible-based style that brings you along the raw journey of life and faith! Having overcome addiction, she has devoted her life to sharing her testimony and allowing God to use her redeemed life as an example of His love! A native of East Los Angeles she has a no-nonsense street approach to life that both challenges and makes you laugh. Her life passion is to serve God by encouraging people to shed the façade of Christianity and to dig deep to find God's purpose in their life!
Ps Bonnie studied in Spain and France and received her Bachelor's degree from Chapman University in Broadcast Journalism, a Legal Studies degree from the University of West Los Angeles, and her Masters of Organizational Leadership in Ministry from Azusa Pacific University.
Outside of ministry, Pastor Bonnie loves to read, cook, interior design, watch documentaries (she's kind of a nerd), and loves traveling with her husband and crazy brave triplets! YES, TRIPLETS!! Anthony, Alannah & Leilani are yet another example of God's miraculous sense of humor in her beautifully abundant life! And on Aug 9th of 2021 the Powell family welcomed Isla Xiomara to the crew!  At 8lbs and 6 ounces, this miracle baby girl has brought spunk to the family!  C'mon 6 pack Powell's!!!